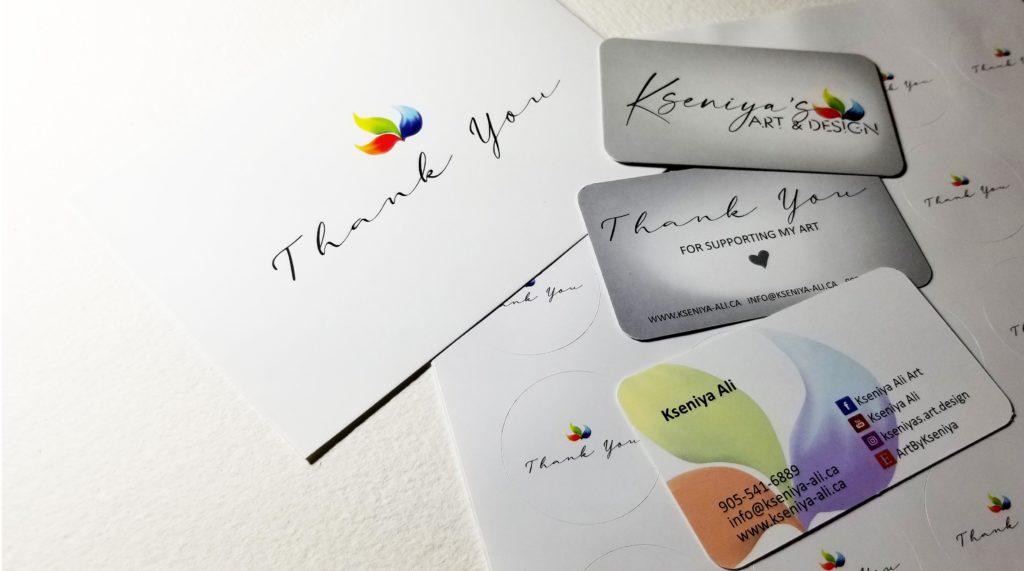 Welcome to my Graphic Arts Gallery. I have put together some samples of my work for your viewing. All my designs are created in Illustrator, InDesign, or/and Photoshop programs.
My experience ranges from business stationary (brand creation) to greeting and other invitation materials. I am knowledgeable in offset and digital printing file preparation. Feel free to contact me if you have any questions about a graphics related projects you are thinking to start or just to say Hello.
Looking forward to working with you.
BUSINESS CARDS
Business cards are created in Illustrator or InDesign. Here are a few samples of my work throughout the years.
---
BUSINESS STATIONARY
In this section I present forms, letterheads, and other stationary that I have created in Illustrator or InDesign.
---
LOGOS
All logos are created in Illustrator. InDesign may be used is some cases but I prefer Illustrator.
Creating a logo is a very delicate work. It must represent a company's identity and character. To start my work on a logo I usually ask questions like "What does your company do? Is there a theme or style you are creating for your company? What are the main colours of your company? If none, what colours would your like to see in your logo? Are there any samples of logos, designs, styles, or textures you have see that you really like and would want to be integrated into your logo?" Then I usually sketch on paper some ideas and then bring them onto my screen to work on. If the idea is clear and simple, I start my work on a computer right away without sketching. After I have a sample or two of designs, I introduce it to a client and that is where the shaping begins. With corrections and guidance from the client, I start to shape the logo into the identity and character of the company.
Here are just a few samples of these creations.
---
POSTCARDS, FLYERS AND MORE
I probably have the most fun while creating flyers, menus, and postcards. There is so many options in how you can present an information: images, fonts, and styles. As you probably already noticed, I prefer to work in Illustrator, however, two-sided flyers and postcard I prefer to create in InDesign. It gives me an option to have 2 pages open at the same time and I can manage information between them instantly.
Here are just a few samples.
---
GREETING CARDS AND MORE
This gallery is presenting a few samples of birthday, wedding, and other cards. I can also create numbered tickets and tags for games and seating charts. Unfortunately, I do not have any samples of numbered tickets to showcase here, but if you are interested in having some created for you, I will be happy to design a few samples.
---
COOK BOOK
I had a privilege of working on quite a few books and booklets. Here is just one of them that I am so proud of.
All images were prepared in Photoshop. The book set-up was done in InDesign.
---
CLEANED IMAGES & BACKGROUND REPLACEMENT
Cleaning images can be quite delicate and time consuming project. It all depends on the use and desired effect of the image.
All corrections were done in Adobe Photoshop.
---
VECTORS FOR MY ONLINE SHOP
These vectors were created for my online store which is a new endeavored for me and I am extremely happy with the outcome and the quality of products. After this gallery you will see the samples of the merchandise created using these vectors.
All vectors were created in Illustrator.
---
MERCHANDISE DESIGNS – ONLINE SHOP
To view more items in my store, please click on the link HERE .
Products were designed in Illustrator and put together in Illustrator or InDesign.